Name : InSpyder OrFind

Version : 5.1.2

OS : Windows

Type : Orphan Analysis Website

Price : $49

Homepage : SalePage

OrFind 5 - It's never been easier to detect and remove unused files on your website.
Orphan Analysis for any Website
Find and remove unused files on your webserver.OrFind is a powerful desktop tool to easily detect and remove unlinked (or "orphaned") files from your website. OrFind works by checking every link on your website and comparing those links to the files stored on your server. The result is a clear view of the files your website uses (accessible files) and which ones it does not (orphaned files).
As your website is updated over the years, old and unused files build up like dust. These files waste space, create security risks and cause SEO problems. Finding out which files are needed and which can be removed is no simple task; fortunately OrFind is here to help.
Features
Unlimited Site Size

Crawl Password Protected Pages

Integrated FTP, SFTP and FTPS client

Scheduled Email Reports

Unlimited Project Configurations

Up to 25 Crawler Threads

PDF Report Designer

PDF, Excel and CSV Reports

Backup and Delete Orphan Files

How Orphans Analysis Works

Find Unlinked Files

Find Unused Images

Find Unlinked Pages

Find Unused Stylesheets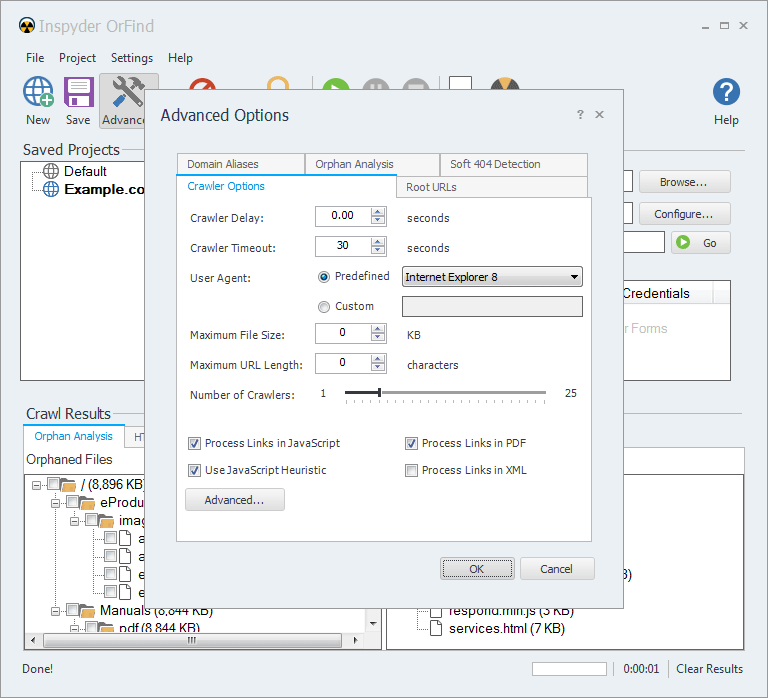 Warning! You are not allowed to view this text.
Tags : InSpyder OrFind