Name : Inspyder Sitemap Creator

Version : 5.1.3 Standard

OS : Windows

Type : SiteMap Creator

Price : $39

Homepage : SalePage

Sitemap Creator 5 - Sitemaps without limits: Generate Google sitemaps for any website, big or small.
Generate a Google Sitemap in Minutes
Generate Google Sitemaps with Sitemap Creator.Sitemap Creator from Inspyder is the easiest way to generate perfect sitemaps for Google. It's simple to use, yet powerful enough to handle complex sites. Sitemap Creator runs on your PC, so there's nothing to install on your server, no complicated scripts to configure, and best of all, no monthly fees.
Features
Unlimited Sitemap Size 25 Pages

Valid XML for Google, Yahoo, Bing, etc.

Built-in FTP/FTPS/SFTP Client

Automatically Ping Search Engines

Automatically Split Sitemap Files (Sitemaps Larger than 50,000 Pages)

Unlimited Project Configurations

Scheduled Sitemap Generation

Video Sitemaps

Mobile Sitemaps

Image Sitemaps

Email Notification

Google Sitemap Generator

XML Sitemap Creator

Google Sitemap Creator

Unlimited Sitemap Generator

Automatic Sitemap Generator

Easy Sitemap Generator

Fix Sitemap Errors

Image Sitemap Generator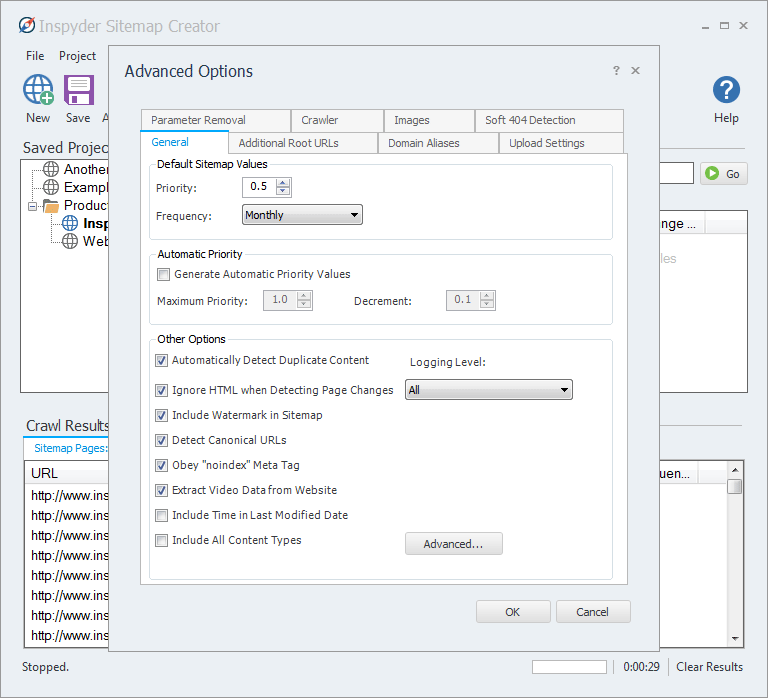 Warning! You are not allowed to view this text.
Tags : Inspyder Sitemap Creator