Name : Video Marketing Blitz (Video Keyword Ranker + P1 Video Poster + Video Thumbnail Tool + YouTube Management Suite + 2 x Keyword Research + YouTube Live Streaming + Youtube Commenter + YouTube Engager)

Version : 1.44

OS : Windows

Type : Video Marketing Tools

Price : $497

Homepage : SalePage

BUT DO YOU KNOW WHAT KEYWORDS GOOGLE WILL RANK VIDEOS FOR?
Brand New Software Finds Keywords That Google Is
Guaranteed to Rank Videos For
Video Keyword Ranker is a Software that finds and checks keywords to rank in Google.
Create, Upload, and Track videos on multiple YouTube accounts at one time allowing you to filter through tons of keywords supper fast.
Take away the guess work by checking and verifying the videos are ranking in Google.
Now you can be assured to dominate keywords for your videos. There's nothing out there like this powerful tool that the masses will want.
Features
Create Unlimited videos using images or use your own (Your Choice)

Upload Videos to multiple YouTube accounts on the fly

Track Google & YouTube Rankings for multiple keywords so you know what keywords Videos Rank For

Download reports for videos that rank in Google and YouTube

Includes Coaching From a Marketing Expert & Access To Case Studies, Monthly Webinars And Facebook Mastermind Group.


Create Unlimited videos using images

Upload Videos to multiple YouTube accounts

Track Google Rankings for multiple keywords

Track YouTube Rankings

Download reports for videos

Delete videos from your accounts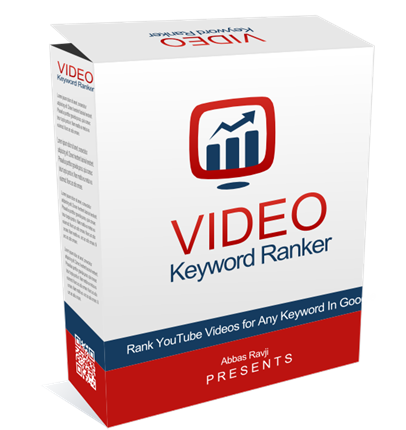 Warning! You are not allowed to view this text.
Tags : Video Keyword Ranker Video Marketing Blitz YouTube Management Suite YouTube Live Streaming P1 Video Poster Youtube Comment