Name : VideoProfitFX Lead Finder

Version : 1.1

OS : Windows/MAC

Type : Video Lead Finder

Price : $37

Homepage : SalePage

Video Lead Finder Finds Businesses In Need of Video!
Plus it Checks If A Business Has... Facebook Page, Twitter Page, LinkedIn Page
YouTube Channel, WordPress, If Website Is Responsive/Mobile Ready
Plus Preview Their Website and Email Businesses Right In The Software!
You Can Export All of the data to CSV Format As Well!
This Full Featured Lead Finder Software ONLY Included with VideoProfitFX!
Features
The Profit Maker For VideoMakerFX!

Special Software That Finds Businesses That NEED Video & Your Services!

VideoProfitFX Focuses On Selling Videos To Businesses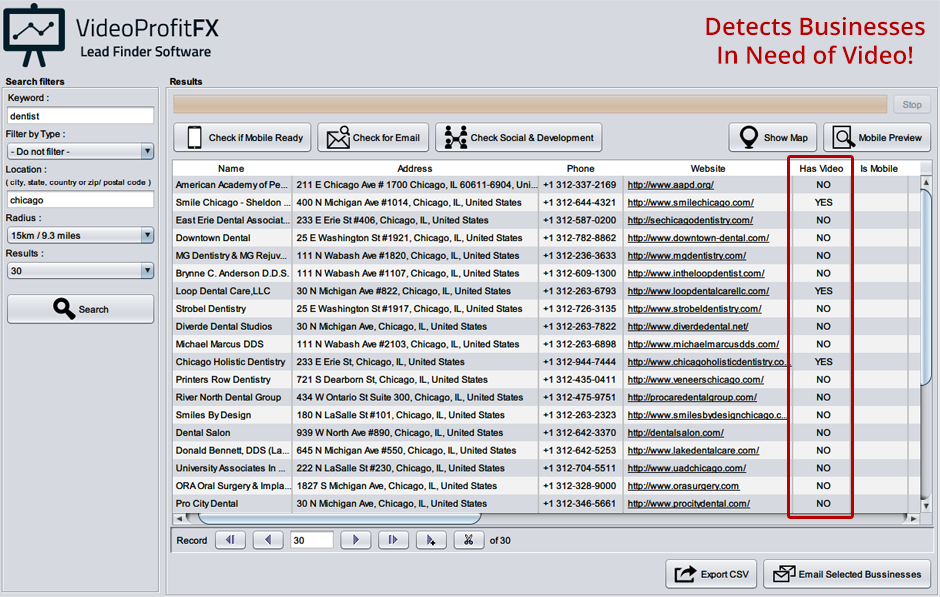 Warning! You are not allowed to view this text.