Name : Keyword Map Pro

Version : 1.76

OS : Windows

Type : Keyword Research Tools, LSI Tools

Price : $27

Homepage : SalePage

Google "WonderTheme" Is Here
Enormous Google™ "WonderTheme" Database
Reveals The EXACT Blueprint To Dominate Profitable Keywords
Google arbitrarily decided to shut off access to that wonderful tool, leaving you to scramble to find an alternative. To date, while you COULD go to Amazon,e-Bay Pulse, various keyword tools and let's not forget Wordtracker….This meant that you were constantly on the hunt to make sure every piece of content on your site was related and relevant. After all, with the zoo Google is now growing (think penguins and pandas, and who the hell knows what else…), to ignore this is to risk low rankings, traffic, customers and of course SALES. Sure, you may be able to jury-rig a mishmash of various sites and services, but making them all work together would be almost impossible, let alone the sheer amount of time you'd be wasting.
Features
GOOGLE HAS 70% MARKET SHARE : Any marketing strategy that doesn't include traffic from Google has a big hole. KeywordMap Pro gets the mapping data directly from Google. Get traffic.

TOP 3 SITES GET 70% OF THE CLICKS : Once your rank in the Top 3 in Google, you get 70% (of their 70% market share) of all clicks. KeywordMap Pro tells you how to get there...now.

INCREASE RELEVANCE, INCREASE RANK : Google ranks sites in order of relevance. How they perceive your relevance is how they rank your site. KeywordMap Pro uses Google data to increase relevance and push you to the Top of the results.

REVERSE ENGINEERED SEO : Once KeywordMap Pro shows you what terms Google says are most relevant for your profitable keyword, you simply add those terms to your site, content, and linking structure. Then watch what happens next as Google sees you site as most relevant and ranks you right at the top.

GOOGLE KNOWS WHAT THEY WANT : Google already has the "relevance code" in their ranking algorithm for every keyword. You just need to see it for yourself. KeywordMap Pro shows you this ranking info in a visual way, so you can put it to work instantly for your most profitable keywords and converting pages.

100X BETTER THAN WONDERWHEEL : Google blocked access to the WonderWheel on July 3rd, 2011...or so everybody thought. KeywordMap Pro grabs this LSI data and maps it for you. Unlike WonderWheel, you can go as many levels deep as you wish. You can also see all the relationships between words clearly too.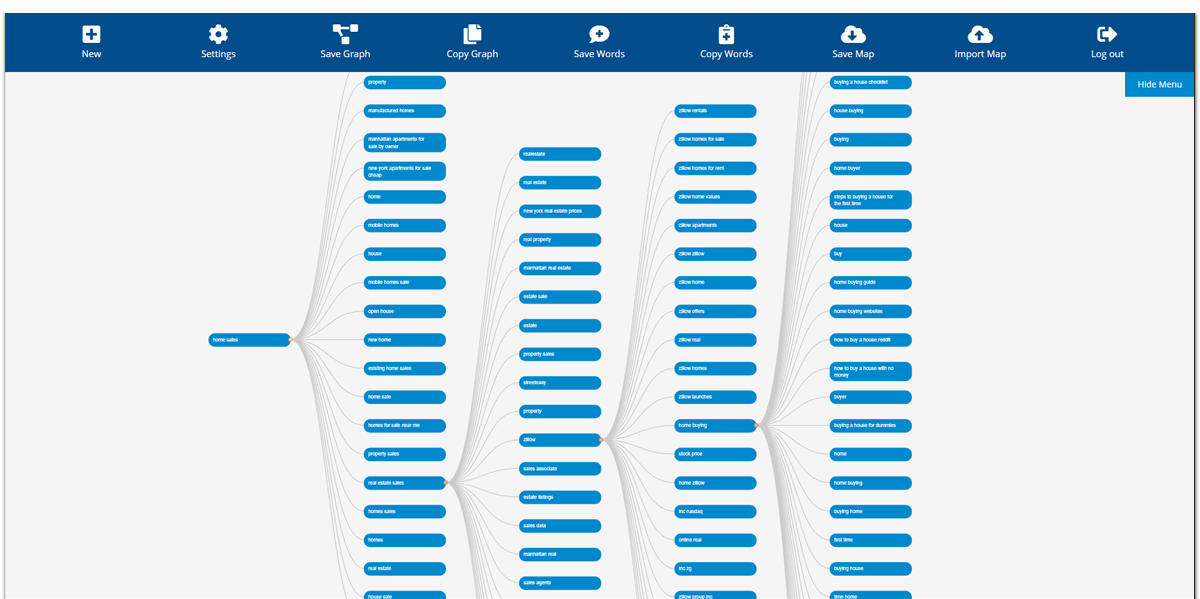 Warning! You are not allowed to view this text.
Tags : Keyword Map Pro