Name : RonyaSoft Poster Designer

Version : 2.3.6.2

OS : Windows

Type : Poster Designer

Price : $695

Homepage : SalePage

Make your own visually appealing posters, banners and signs with RonyaSoft Poster Designer! Feel free to use one of our ready-to-use predesigned templates, or design your own artwork from scratch. No need to learn Corel or PhotoShop. Poster maker software comes with the tools necessary to quickly create posters, banners and signs. Graphics created with this design software can be exported into image format, printed directly on a home or office printer, or printed large-size on multiple stitched pages with the help of an extra program, Poster Printer.
Poster Designer is a handy and comprehensive application which helps users design attractive posters, banners and signs. The software is shipped with a collection of ready-to-use poster templates. Alternatively, you can create posters from scratch or design your own poster templates for further use. Posters and banners may be printed directly on a home or office printer, exported to an image files to be printed by a print service provider, or used in the Internet (myspace, livejournal, flickr, etc.). Use an extra add-on (RonyaSoft Poster Printer) to print posters, banners and signs in big-size multipage format. For example, making a motivational poster, you can insert an inspirational image and text and use it as a daily motivator. Or, creating an old western "Wanted" poster, you can specify the criminal's photo, name and the reward – an excellent idea for a funny joke on your friend who you haven't seen for ages or a colleague who is always late for business meetings. What is more, you can design other pieces of graphics with the help of this software, e.g. business cards, greeting cards, invitations. It doesn't matter whether you are going to create a funny poster or to make a banner for a significant event or to design a sign to sell real estate – the software will help you to do it in a few minutes. Impress your family, friends or officemates with your fresh, cool ideas – make your own brilliant posters!
Features
A wide range of pre-designed templates

Built-in clipart image gallery and background collection

WYSIWYG (What You See Is What You Get) object editor

Object rotation and transparency support

Shadow, Outline and Gradient effects support

Circle, Arc, Wave and Perspective text support

Ability to paste text, images and MicroSoft Word/Excel data via clipboard

Print master with customizable layout

Export to image and pdf formats

Multi-page printing (requires extra program)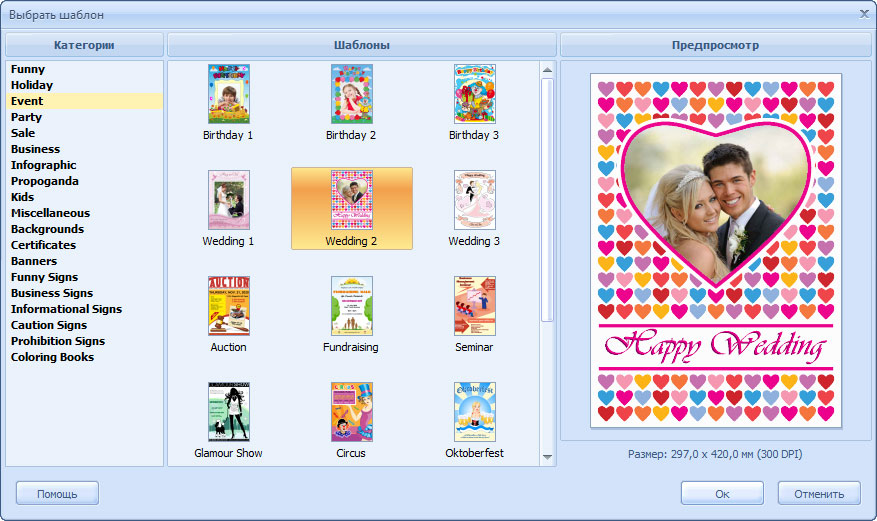 Warning! You are not allowed to view this text.
Tags : Poster Designer