Name : SnagIt

Version :2021.4.2 Build 10172

OS : Windows/MAC

Type : Capture Tools

Price : $47

Homepage : SalePage

Recapture Your Day with Snagit
Create remarkable visuals. Reduce wasted time.
Share important information.
Visuals help clarify your message and get you hours back in your work day. Snagit is the premium tool for screen capture and screen recording on Windows and Mac. Combining traditional screenshots, videos, and image editing to help you share important information with the people who need it most.
Snagit's image and video capture is powerful, but not complex. You're in control of everything you capture, right down to the pixel. All-in-One Capture® grabs your entire desktop, a region, a window, or a scrolling window from any webpage or application—all with a single hotkey or click.
Features


Clear-cut interface

It is designed for users with any experience level, as you can clearly notice when initiating the software. Two video clips are available in the Snagit Message Center, for both novices and power uses, to learn how to get acquainted with this software utility.

The Snagit interface (which is user-friendly and attractive) is mainly divided into five parts - menu bar, quick launch, related tasks, profiles, and profile settings.

Use predefined profiles or customize them

By using this program you make it possible to choose one of the basic capture shortcuts called Profiles - all-in-one, full screen, copy to Clipboard (with or without preview), web page as PDF with links, free hand, or menu with time delay.

Below the aforementioned section you can change the profile settings for a capture - mode and input, output, and effects. Once you have configured this, press the "Print Screen" key or click the red button. A selection tool that crosses the screen appears, so you can easily choose the part of the screen you want to capture, by using the click-and-drag method.

Built-in editing options

In the Snagit Editor you can apply touchups to your captures, organize and share them with your friends. In addition to that, it is possible to batch convert images, assign flags (e.g. important, idea, personal), use the library to organize captures, use canvas, add callouts, arrows and stamps, and more.

You can easily get lost in this software. Its user guide and video tutorials are wonderfully built. On the downside, the Editor takes a while to apply effects.

Bottom line

All in all, Snagit definitely deserves to be taken into consideration, whether you already know how to use this type of program or not, seeing it does not put a strain on the computer's performance. Moreover, we did not encounter any errors or crashes in our tests.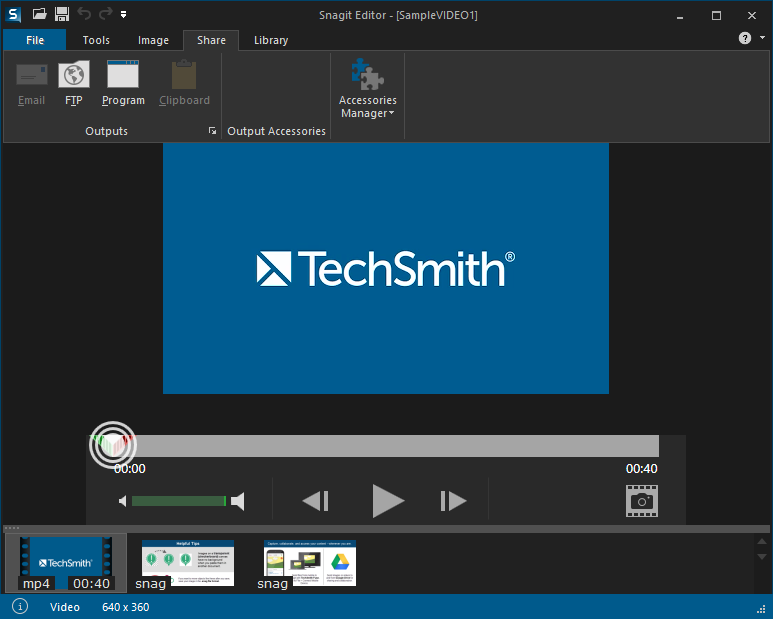 Warning! You are not allowed to view this text.
Tags : SnagIt