Name : Tube Inspector Jeet

Version : 3.1

OS : Windows

Type : Youtube Keyword Tools

Price : $12

Homepage : SalePage

Monetize the most profitable keywords for your YouTube business. The best software resource to find the most effective keywords for your video and Pay per click campaigns.
This software application allows you to export keywords from Google keywords tool for your video campaigns. Import them to Tube Inspector Jeet and run a comprehensive analysis to maximise your earnings.
Features
Sources upto 800 keywords from Google Keywords Tool.

Allows you to monetize your content by analyzing the profitability of targeted keywords in your niche.

Identifies various criterions like rankabilty, popularity and most searched videos, to help you select the right keywords.

Facilitates better decision making so you can plan the content better and monetize it optimally.

1.Extracts an extensive list of niche keywords from Google Keyword Tool.

2.Conducts a comprehensive analysis of hundreds of video keywords based on various success criterions.

3.Custom algorithm identifies cashable keywords on the basis of competition, popularity, views and profitability.

4.Applicable to all niches .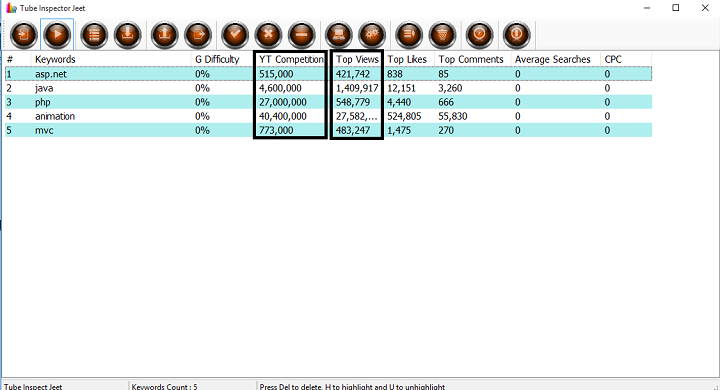 Warning! You are not allowed to view this text.