Name : VidCuratorFX

Version : Pro 4.1.18

OS : Windows/MAC

Type : Video Creator Tools

Price : $67

Homepage : SalePage

CREATE TONS OF ATTENTION GRABBING, TRAFFIC - GETTING VIDEOS, AT THE PUSH OF A BUTTON!
VidCurator is a desktop software that lets your customers create great looking marketing videos on a click of a button. Using just a keyword, VidCurator can automatically create 100s of slideshow videos with animations, transitions and music within minutes, by using images and videos from high quality images and videos from instagram, Google Images,Flickr,Pixabay & Vine, all on autopilot. Your customers can easily edit the video timeline, add animations, transitions, intro/outro slides, add custom text and a lot more using the incredibly easy to use user interface.
Features
Create Videos From a Single Keyword : Just drop in a keyword you want to get traffic for, and VidCuratorFX will automatically create a themed slideshow-type video based around that keyword! It will automatically find images and video clips online for you and curate those images and video clips into your video!

Automatically Create 100s of Videos with 1-Click : Choose 1 or 100 videos to create, at the push of a button. Video Curator Pro creates endless variations of your video, with spun titles and descriptions, to dominate all kinds of keywords in YouTube and Google!

Add Transitions, Image Filters and effects : Make your videos compelling and more engaging by applying in-built effects and transitions are applied seamlessly.

Add Intro & Outro Slides : Put your branding to work in every video by setting up custom intros and outros for every video you create. Gets you that high-end production glitz that you see in big-budget videos.

Fully Customize the Videos : Add Intro & Outro Slides, Transitions, Image Filters and effects and truly make your videos grab people by the eyeballs!

Add Your own music, record voice over or choose from our library of music : To give your videos the professional shine they deserve, and keep people engaged from start to finish!

Automatically Upload to YouTube & Vimeo : no need to download and store huge videos on your PC, and manually upload them later. Now you can upload straight to the major video sharing websites right from your dashboard

Spin Title & Description When Upload multiple videos : Totally dominate any niche with automatically spun titles and descriptions for each video uploaded. Makes each video unique in the eyes of the search engines.

Fully automatic, 100% Control : Just set it up and it will churn out videos one after another without you having to monitor or stare at progress bars. Plus you can change absolutely anything you want at any point of time.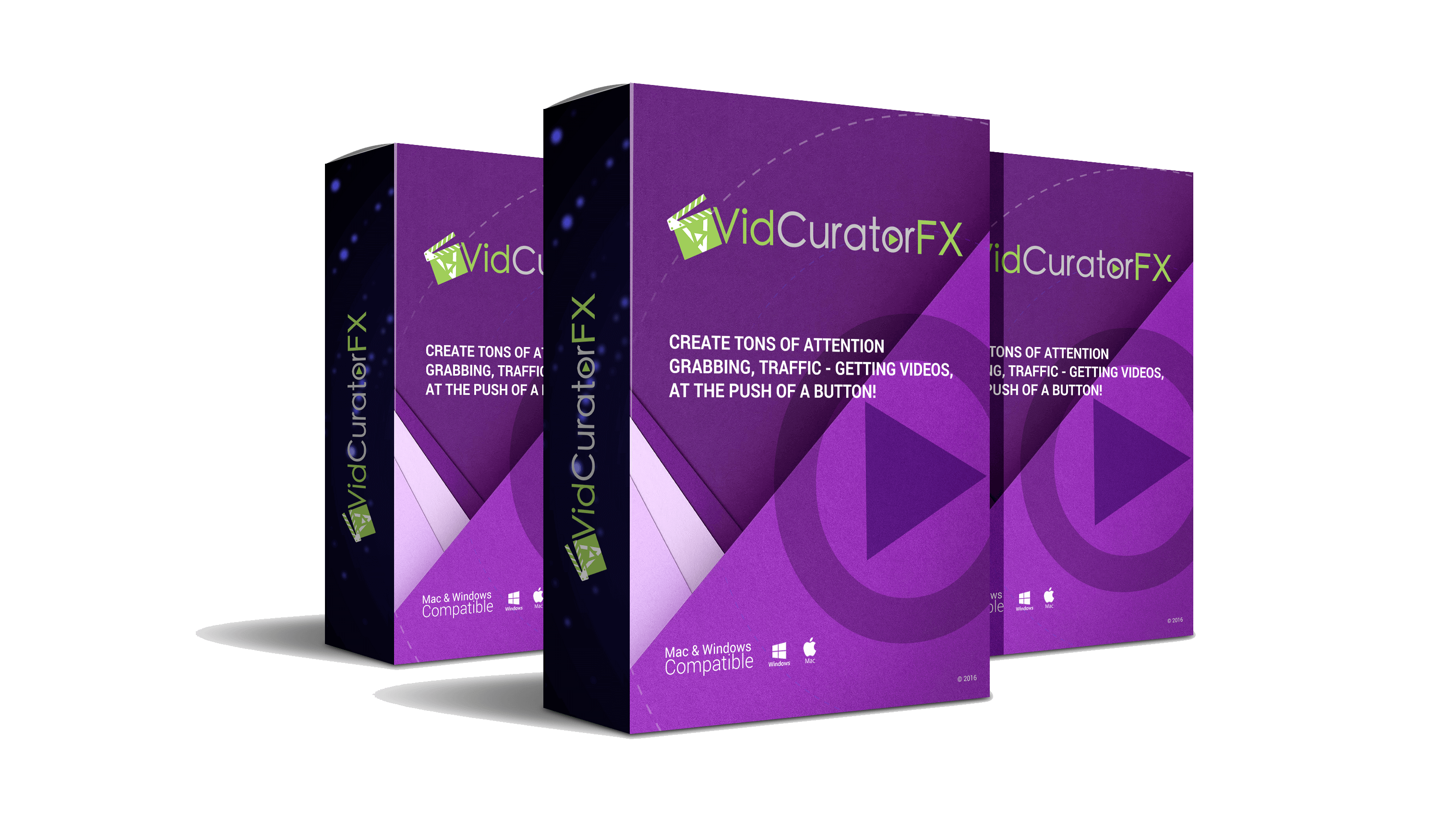 Warning! You are not allowed to view this text.
Tags : VidCuratorFX