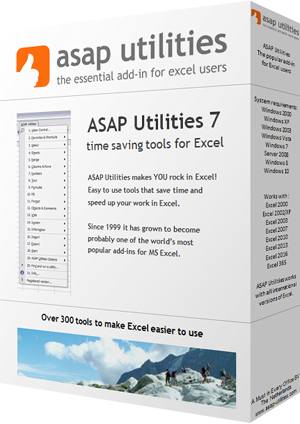 Name : ASAP Utilities for Excel

Version : 7.6.1

OS : Windows

Type : Excel Tools

Price : $49

Homepage : SalePage

ASAP Utilities is a powerful Excel add-in that fills the gaps in Excel.
Since 1999 it has grown to become probably one of the world's most popular add-ins for MS Excel.
Features
Select cells based on content, formatting and more

Advanced sorting, sort by more than just values

Change text to UPPERcase, lowercase, etc. etc.

Deselect cells in your selection

Apply formula to selected cells

Delete leading, trailing and excessive spaces

Easily make Excel recognize the numbers in your selection

Sort the sheet tabs by name or color

Export worksheets as separate files

Copy a worksheet's page and print settings

Protect multiple sheets at once

Insert before and/or after each cell in your selection...

File import and export tools (txt, csv, dbf, xls, gif, jpg, html, etc.)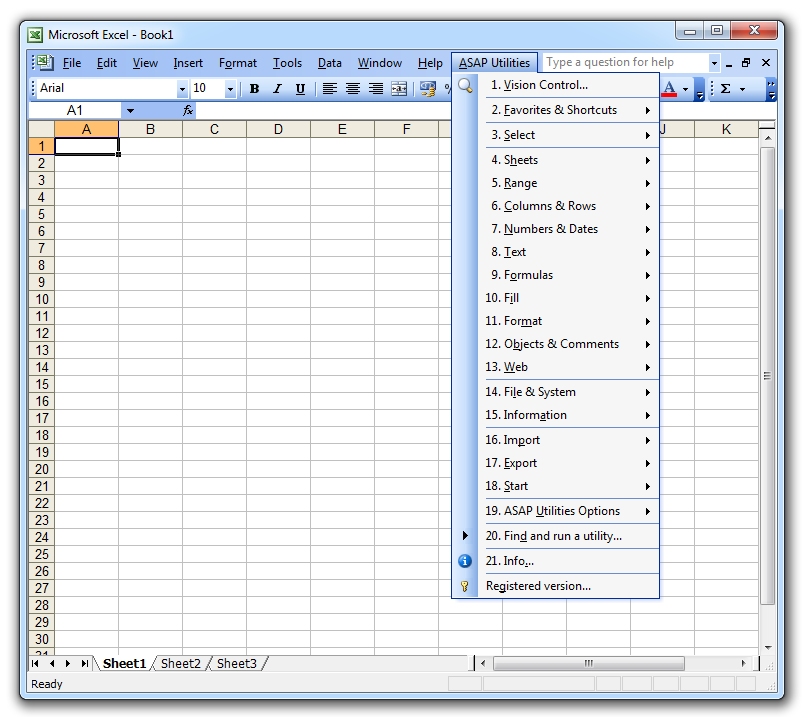 Warning! You are not allowed to view this text.
Tags : ASAP Utilities for Excel