Name : Rapid SEO Tool Enterprise
Version :  2.11.0.22
OS :  Windows
Type :  Onpage SEO
Price : $97 
Homepage :  SalePage
What is Rapid SEO Tool ?
Rapid SEO Tool is unique search engine optimization and search engine position monitoring software designed to ease the task of improving web page position on search results. It will literally look at your web page code and suggest what can be improved to get better results. You don't even have to be an SEO professional.
Rapid SEO Tool's Features
Automatic suggestions : Generate clear instructions on improving your search engine positions
Side-by-side comparison : Compare against competitors and see why they might get better results
Content check : See what is wrong with your web page content and learn how to fix it
Position monitoring : Easily monitor your search engine positions
Performance check : Easily run a number of performance and quality checks
Spider view : See how search engines see your website
Free SEO book / guide : Learn SEO basics by example within 5 minutes
Keyword density analysis : Retrieve in-depth keyword density analysis
Reporting : Easily generate and save in-depth SEO reports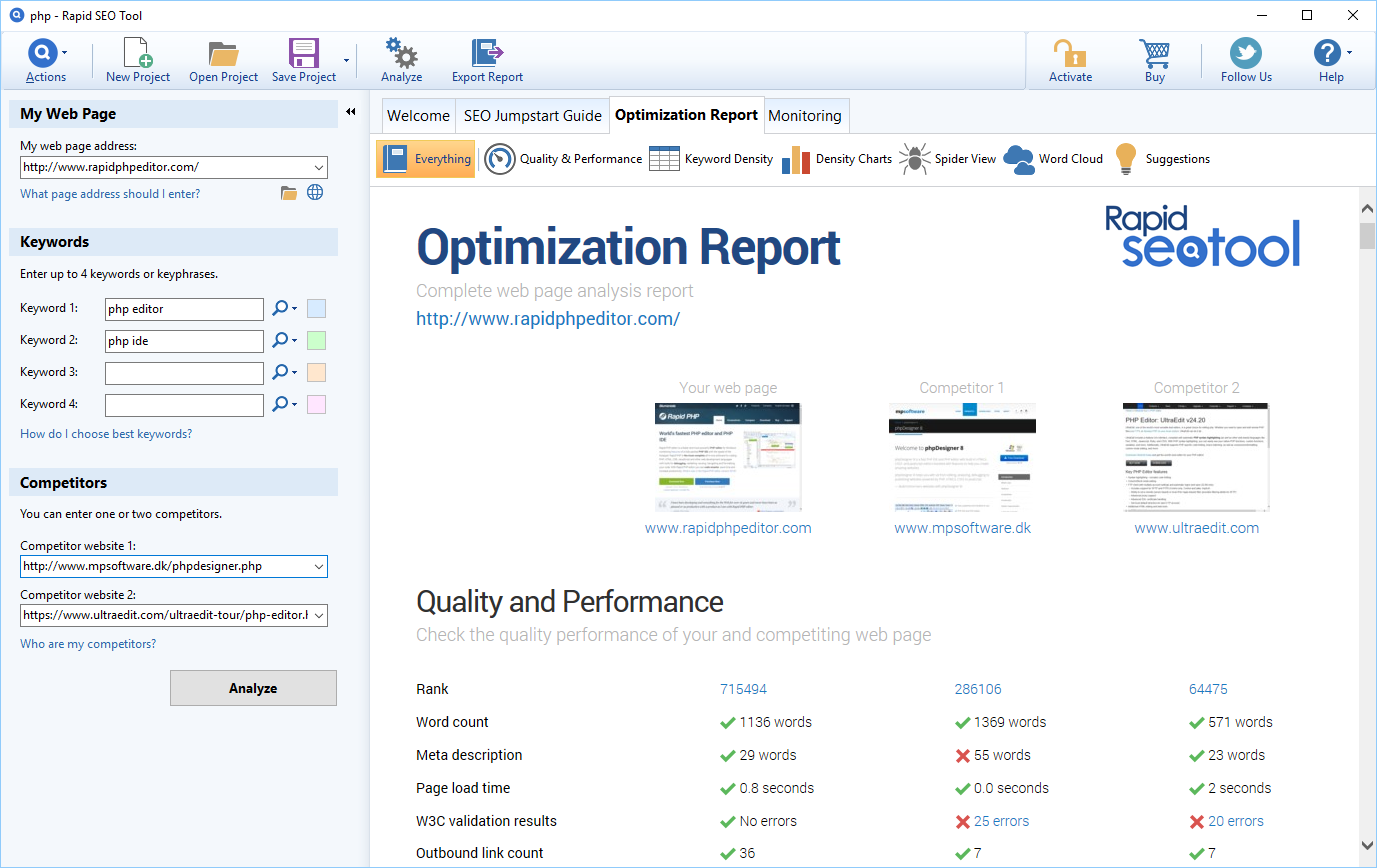 Warning! You are not allowed to view this text.
Tags : Rapid SEO Tool