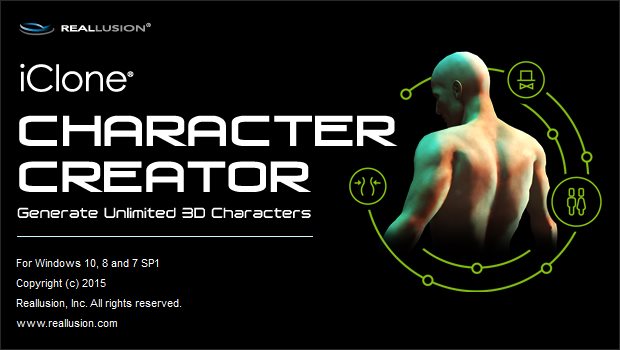 Name : Character Creator

Version : 3.01.1016.1

OS : Windows

Type : 3D Editor

Price : 59

Homepage : Salepage

Design unlimited fully-rigged 3D characters for real-time animation
Character Creator (CC) is an amazing FREE add-on tool for iClone 6 that can create realistic looking, animation-ready 3D human characters for use with iClone and other 3D tools. Unique character designs are created through the use of shape morphs, customizable high-resolution skin textures, and outfits with clothing containing your own fabric designs.
What do you need when generating characters - Appearance, Skin, Clothes, Hair, Accessories? Well, they all can now be found in this amazing tool with drag-and-drop presets, in well-organized categories for you to generate various character styles in no time at all. Moreover, you can manually do further modifications with the use of sliders to create characters with more sophisticated details. The intuitive dockable UI design brings you the most flexible editing environment.

Features

3D shoes and 3d gloves for 3D character

3D accessory for 3D character

Create your own character

3D head morph

3D hair for 3D character

3D clothing for 3D character

Warning! You are not allowed to view this text.
Tags : Character Creator