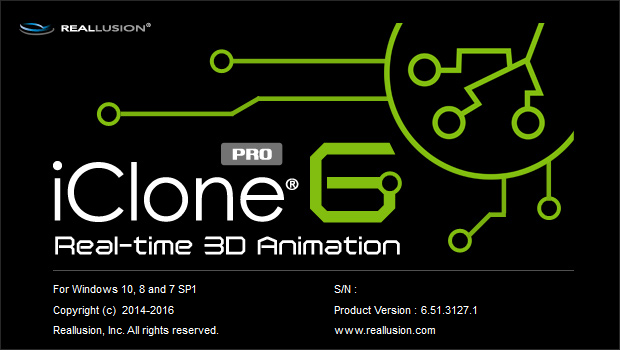 Name : iClone Pro + Resource Package

Version : 7.82.4515.1

OS : Windows

Type : 3D Editor

Price : 159

Homepage : Salepage

Escalating iClone 3D animation with Real Camera System, Flexible Morph Animation, and Professional Facial Animation.
Features
Characters : Create and customize unlimited realistic and stylized 3D characters that are rigged and ready for any body and facial animation with automatic lip-sync.

Motion & Physics : Facial animation with advanced puppeteering, auto lip-syncing, and motion key editing. Also comes with advanced soft-cloth physics simulation.

Scene & Props : Using ready-to-use building block systems to easily construct unique cityscapes and/or interior spaces. Also create natural environments by combining elements of terrain, sky, water, grass and trees.

Lighting & VFX : Build enhanced and unique atmospheres with advanced soft shadow and lighting effects such as HDR, IBL, and AO. Also more with toon shader, key-able post effect and real-time particle emitter controls.

Camera : Multiple camera systems with live switch and mini viewport. Also, camera lens come with optional DOF range settings.

Render & Output : Quickly switch between different shaders for a wide range of visual render results. Export Image Sequences with Alpha Channels for video composition.

Warning! You are not allowed to view this text.
Tags : iClone Pro