Name : Traffic Jeet Suite 4
Version :  4.8
OS :  Windows
Type :  Youtube Marketing
Price : $67 
Homepage :  SalePage
Dominate your Youtube market!
Traffic Jeet is the most powerful Youtube analytics and research software suite. It gives you what you need to rank your videos quickly on Youtube and turn the trickle of Youtube traffic into a tsunami.
Features
Traffic Jeet : The ultimate tool for keyword research and tracking. This tool itself is by far worth many times more than the asking price.
Traffic Jeet Vidwords : Navigate video keywords for any niche, or harvest thousands of unique video keywords on one click.
Tube Chimp Jeet : Discover similar keywords to any keyword, find the top ranking videos, and then get the keywords that the top videos are using! Simple and effective tool.
Tube Detonator Jeet : Find golden keywords that can get you ranked on both Google and YouTube at the same time. Analyze competition data and target lucrative keywords that will get you to the top in no time!
Tube Inspector Jeet : Analyze and spot profitable keywords for Video using the Google Keyword Planner.
Tube Reaper Jeet : Harvest thousands and thousands of YouTube suggestted keywords fast!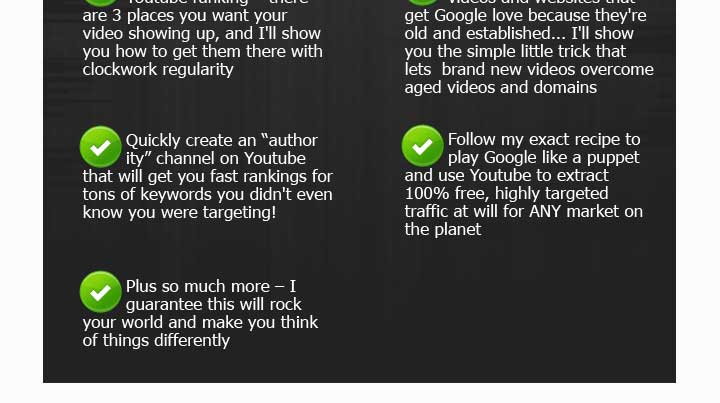 Warning! You are not allowed to view this text.
Tags : Traffic Jeet