GB Name : TakeOff Ecom

OS : Anything

Type : eCom Course

GB Price : $97

GB Cost :

$9.5/10 Peoples + $1 Fee



GB Joined :

7/10 Peoples



GB Status :

Going



Homepage : JV Page

[CASE STUDY] I'm making more than $3k/day with dropshipping, and here's how
Learn How To Start Your Own Profitable eCommerce Store In 2021 (+ FREE Case Study)
The exact 5-step 'Take-off' eCom system we use to scale our stores to 6 & 7 figures (in less than 40 days).
How would you like to get a proven dropshipping framework I'm using to launch & scale my eCommerce stores to $100K+ consistently? To prove this (very) bold claim, I'm giving you a case study with which I made $140K+ in 39 days 
Features
First, I'll reveal every single thing about a case study store (profit margins, how much did it cost me to run ads, product costs, how I created the store from bottom-zero, all the templates/scripts I've used, and much more!)

Then, I'm going to give you a step-by-step plan on how to train your mindset so you're actually ready to think like an entrepreneur (that sounds "cheezy" but believe me I've learned it the hard way).

Next, I'll give you more context on what we'll be building here, the strategy behind every single step, and how it's different from what others are trying to teach you!

After all of this preparation, it's time to actually dig deeper and show you, how I found my products that proven to be working, and I'll show you exactly how you can do the same on your own!

We have our product(s) ready, now it's time to create an actual store! This is going to be packed with instructions, templates, swipe-files, as well as a step-by-step plan on how to design your own store in a matter of 1 hour (even if you're a beginner).

Products - ready, store - ready. Let's move to the ad creative where I'm going to show you our winning (and failed!) ad creatives that we've used for our store. Plus, you'll learn how to create amazing videos and images for your product with our templates ready to rock n' roll.

WE NEED TRAFFIC! And high-quality traffic. Finally, this is where I'm going to show you exactly how to run Facebook Ads even if it's the first time you've logged into your Ads Manager! Templates, step-by-step explanations are going to help you fast-forward your process!

Finally, I'll show you how to outsource everything so it's semi-passive for you with infrastructure tips and freelancer contacts.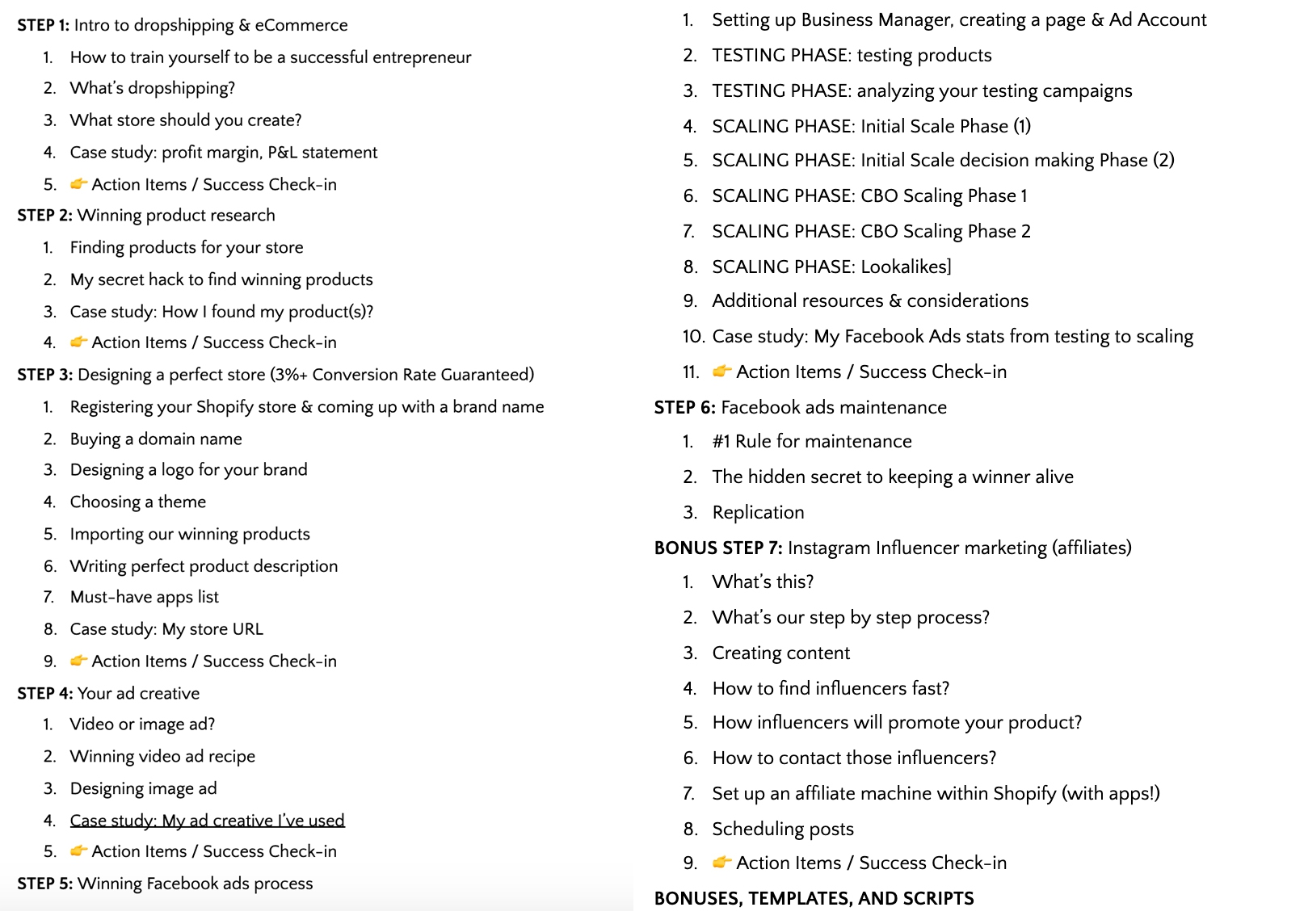 Warning! You are not allowed to view this text.
Tags : TakeOff Ecom