Name : ContentBomb

Version : Elite 1.1.32

OS : Windows

Type : Content Marketing Tools

Price : $297

Homepage : SalePage

Scrape, Convert, Output and Submit - All in One!
ContentBomb is designed to be very smart, allowing you to scrape anything and convert it into any format of new content, then you can save the new content in any custom format or submit it to your blog or website.
Get Started Now !
Features
Scrape Content From Any Source

Manage Unlimited Blog/Site Accounts And Run Unlimited AutoBlog Tasks!

Plenty of Content Sources

Content Mix Rule and Templates

Create New Content, Download Articles, Images and Videos etc....

Submit Content to Blog/Site and Ping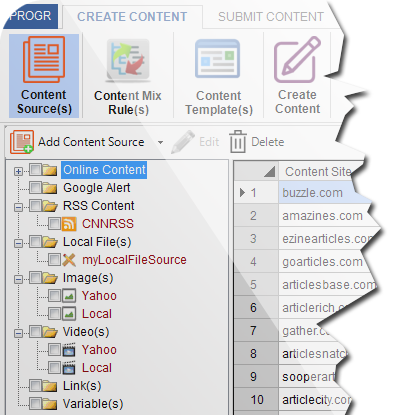 Warning! You are not allowed to view this text.
Tags : ContentBomb