Name : No Hands Indexer

Version : 1.10.0.0

OS : Windows

Type : Backlink Index Tools

Price : $20

Homepage : SalePage

No Hands Indexer uses a technique called multi-threading to create many links simultaneously, this means that it is incredibly fast at creating thousands of links for each of your webpages.
It used to be hard to get your newly created websites and backlinks indexed in google, yahoo and bing but now with No Hands Indexer you can reduce the time to indexing from a possible weeks to less than a day.
Features
Very easy to use

Very little setup

Import lists of pages for indexing

Index as many pages as you want

Fully Multi-Threaded

Updated Regularly

Easily customisable

Integrates with No Hands SEO with just one checkbox

Full Money Back Guarantee

Totally free updates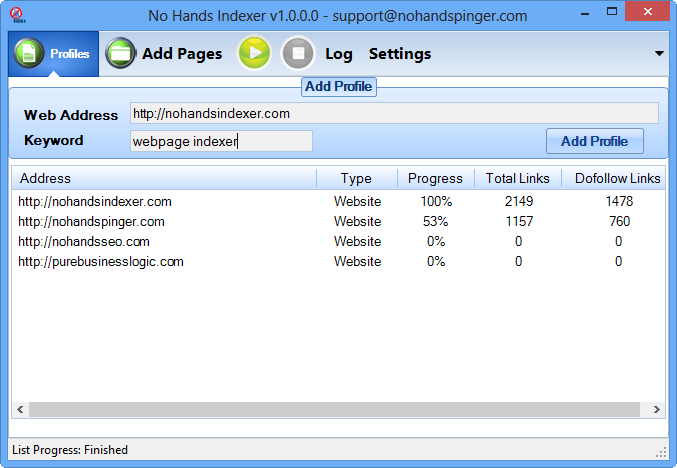 Warning! You are not allowed to view this text.
Tags : No Hands Indexer